HCM City imports, exports tumble in first quarter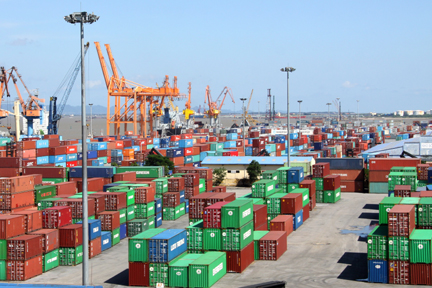 HCM City's imports and exports fell by 6 per cent and 7 per cent year-on-year in the first quarter mostly because of lower prices, a socio-economic review meeting last week heard.
Its exports were down to US$6.33 billion, Vo Si, deputy director of the city's Department of Planning and Investment, said, attributing it to a fall of 12.8 per cent in crude oil exports and of 11.3 per cent in industrial products like apparel, computers, and electronics and components, gemstones, and precious metals.
He said the increase in local demand for crude oil for refining has led to a decrease in exports in recent years.
Exports of gold and gemstone are also in a downtrend since they are now under Government control, he said.
The rising trend among foreign companies to shift from production to retailing and distribution also caused exports to slide, he added.
Tran Anh Tuan, chief of general research at the HCM City Institute for Development Studies, said exports of computers and electronic components had fallen due to their low competiveness in international markets since they are made locally under outsourcing contracts with foreign companies.
Imports fell to $5.4 billion, with those of key products like computers and electronics plunging by 16 per cent, dairy products by 15.5 per cent, steel by 12.4 per cent and others like apparel, fibre, and pharmaceuticals by smaller rates.
— VNS
Source: http://vietnamnews.vn/