Businesses have yet to feel effects of new import/export tariffs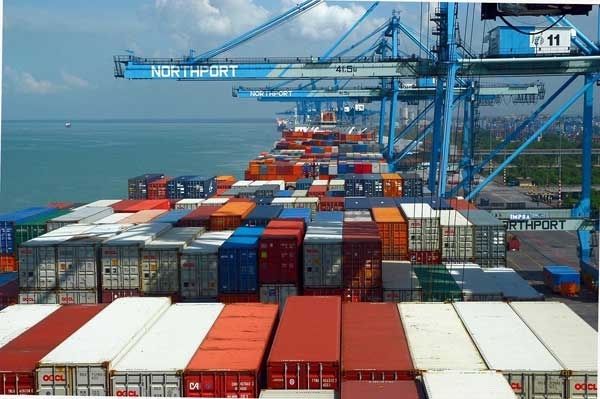 Vietnam has cut the tax rate on another 1,720 tariff lines from 5 percent to zero percent as committed under the ATIGA (ASEAN Trade in Goods Agreement).
As such, the zero tariff has been applied to all but 7 percent of the tariff lines, or over 600 import items. This means that most ASEAN-sourced imports to Vietnam are now taxed zero percent if they can satisfy the requirements on product origin.
However, Vietnamese businessmen said the new tariff still has not had major influences on their business performance.
Nguyen Dang Vang, chair of the Vietnam Animal Husbandry Association, said the import tariff reductions on meat products have not affected enterprises in the industry.
According to Vang, meat imports were equal to 2.7 percent of the domestically consumed amount, while exports were equal to 0.8-0.9 percent. The modest net imports of 1.7-1.8 percent, therefore, did not have a big impact on domestic enterprises.
A senior executive of Hapro, a Hanoi retailer, said Hapro's business is proceeding as usual. The zero percent tax rate has not been applied to alcoholic products and beers that Hapro imports.
The retailer is considering importing some other consumer goods, including cosmetics and household-used products, but the tax cuts on the products remain inconsiderable.
The tariff cuts are believed to affect the automobile industry the most. However, Truong Binh Nguyen, head of Marketing Division of Truong Hai Automobile, said the import tariff was unchanged at 50 percent, and there has been little impact.
Despite this, Vietnamese businessmen said lower tariffs will have a negative impact on manufacturing enterprises in the long term.
Van Duc Muoi, general director of Vissan, a meat supplier, said the lower tariff will pave the way for imports to flood the Vietnamese market.
Foreign sourced products, which are believed to satisfy higher requirements on food hygiene standards, will become cheaper in the future, and therefore, will be dominant in the domestic market.
A representative of Duong Thanh Investment Company confirmed that the wood material import tariffs remain unchanged in 2015.
Meanwhile, he looks forward to seeing the reductions because the majority of materials needed for the production come from foreign sources.
"The current import tariff is 25 percent. We also have to pay 10 percent of VAT, or 35 percent in total, a very high tax rate," said Pham Ngoc Linh, general director of Duong Thanh.
Mai Chi
Source: www.vietnamnet.vn